Temporary Roof Protection
The universal guardrail system is perfect to protect workers from the hazard of being on the roof. This system rents in 10′ and 5′ rail sections galvanized but powdercoat yellow is available for purchase. There is also a length 7'6″ sections available for purchase.
They exceed all OSHA requirements of 200lbs. side force without failure and best of all they are 100% made in the USA.
All base plates must be located a minimum distance of 18″ for a "no curb"/parapet leading edge, or opening if the work location has a curb or parapet edge, the base can be placed perpendicular against the rise of the structure.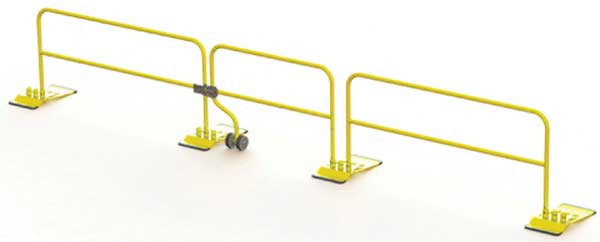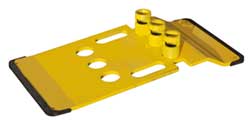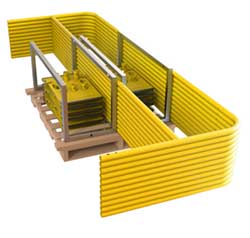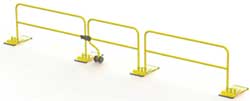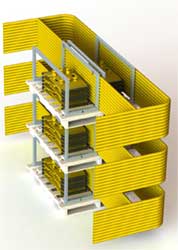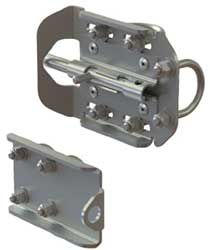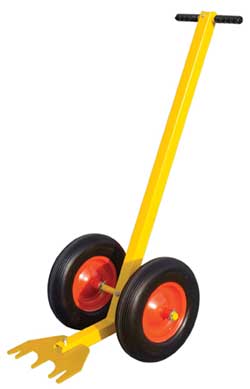 Scaffold Erection and Dismantling
We can provide the scaffold erection and dismantling services you need.  Our team can design and erect the scaffold systems according to the plans and designs of the project and help you meet your deadlines.   When the job is complete, our team can provide full dismantling service, to help you get it all wrapped up fast!
Awareness and Safety Training
Scaffold Service is an accredited training institute with accredited instructors, conveniently located between Minneapolis and St Paul.  We offer performance based programs that must successfully be completed with a minimum of 80% score to pass.  We feature a full training facility for all of our classes, and plenty of staff on hand to answer any questions that arise. For larger groups we can even come to your facility for training.
Full Service Solution For Your Access Needs
Scaffold Service proudly serves contractors with safe, reliable, and high quality access equipment, scaffold, accessories, and safety training . We provide a variety of scaffold rental and service solutions for contractors and projects of all sizes.  Our engineering and design team can provide CAD layouts, which can be supported by our experienced erectors and supervisors.