Scaffold Rental, Sales, and Service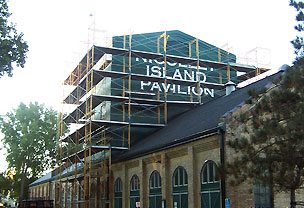 Looking for a scaffold solution for your next project? Whatever you need – we can help!
We're the scaffold experts of the upper Midwest, with a large inventory.  You can be sure we have the right scaffold solution for your project, with materials such as;
Frame & Brace Scaffold
System Scaffold
Tube & Clamp Scaffold
Enclosures and Wraps
Check out this time-lapse from a project at St. Mary's Cathedral
Frame & Brace Scaffold
Scaffold comes in various sizes and styles for use by different construction trades and applications. Scaffold can be made from steel, aluminum or fiberglass. The most durable (and therefore the most common in the rental industry) is steel frame scaffold.
Various accessories can be added to scaffold to make the scaffold roll, extend out from the frames, span over an object, or rest safely on different surfaces.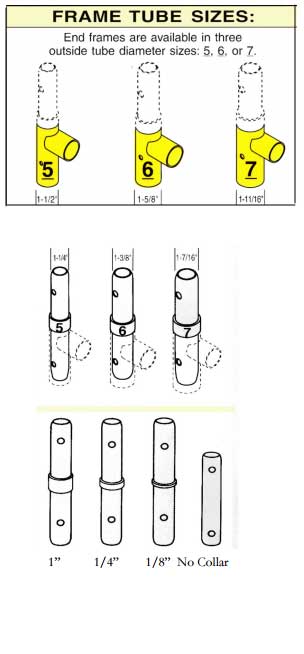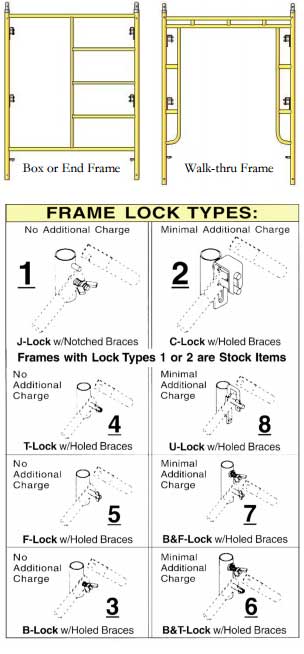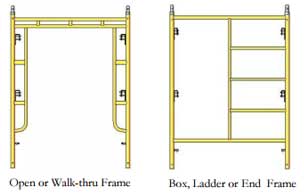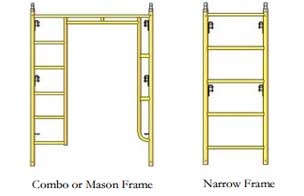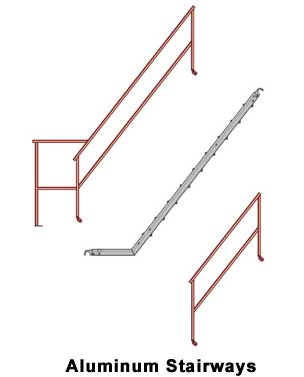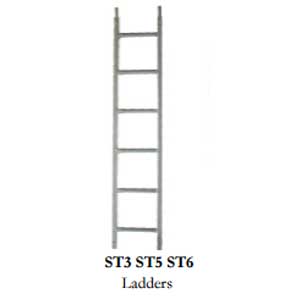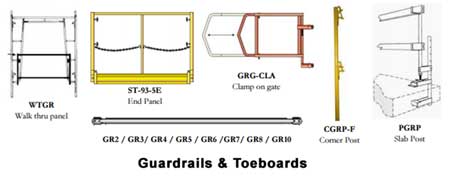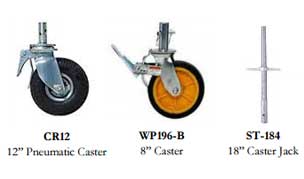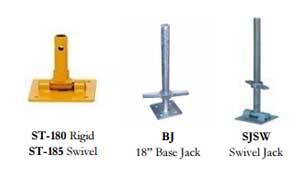 System Scaffold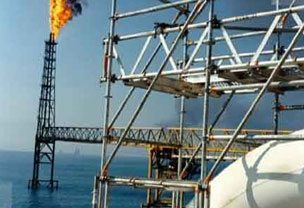 System scaffold is the fastest and most efficient way of erecting scaffold to suit all types of structures: refineries, industrial buildings, renovations, special events, towers and much more. Speed of erection and dismantling is enhanced because of the modularity of the system, and the absence of loose fittings such as nuts, bolts and clamps.
The system can be suited to any project requirement or site conditions. The rosette can take 8 connections on the same plane. Designed with safety and efficiency in mind, the system is capable of withstanding dynamic loads comparable to permanent structures and to rival their durability.
All components are engineered to lock onto the unique rosette, minimize the number of pieces required and keep all components standard and flexible.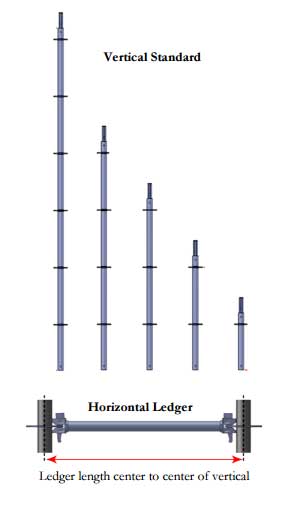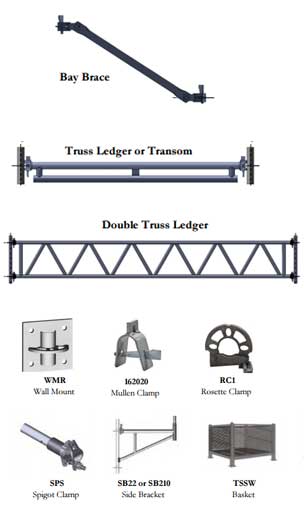 Scaffold Design and Drafting
Steel frames are made in different styles and sizes (some samples are illustrated here).  Ladders, base plates, side brackets, stair units and other accessories are combined with scaffold frames to create the appropriate format for each job.
Engineered Scaffold Systems
We can provide CAD services and scaffold design services for your project.  Our scaffold design and CAD services can provide preliminary and final scaffold layouts, taking into account factors such as weather, workloads, regulations, and other factors.
Scaffold Erection and Dismantling
We can provide the scaffold erection and dismantling services you need.  Our team can design and erect the scaffold systems according to the plans and designs of the project and help you meet your deadlines.   When the job is complete, our team can provide full dismantling service, to help you get it all wrapped up fast!
Awareness and Safety Training
Scaffold Service is an accredited training institute with accredited instructors, conveniently located between Minneapolis and St Paul.  We offer performance based programs that must successfully be completed with a minimum of 80% score to pass.  We feature a full training facility for all of our classes, and plenty of staff on hand to answer any questions that arise. For larger groups we can even come to your facility for training.
Full Service Solution For Your Access Needs
Scaffold Service proudly serves contractors with safe, reliable, and high quality access equipment, scaffold, accessories, and safety training . We provide a variety of scaffold rental and service solutions for contractors and projects of all sizes.  Our engineering and design team can provide CAD layouts, which can be supported by our experienced erectors and supervisors.