Titan Mega Shore Post & Standard Post
The titan is a lightweight component system that has an allowable load rating of 26,000 lbs per leg. It has 8 feet of adjustment between the top and bottom left for a perfect fit every time.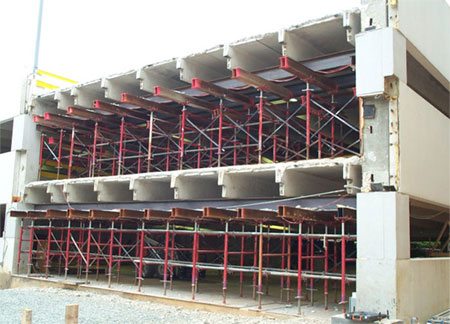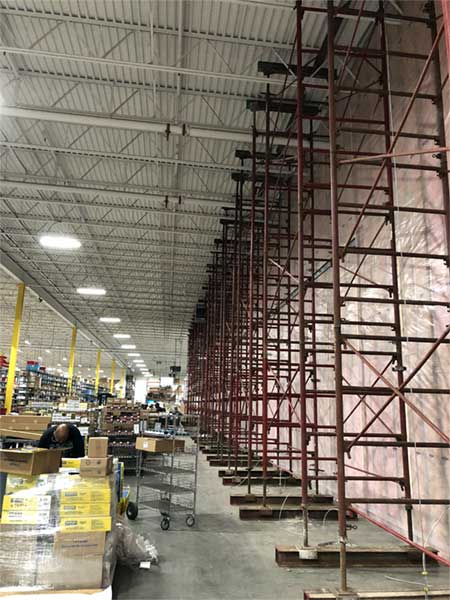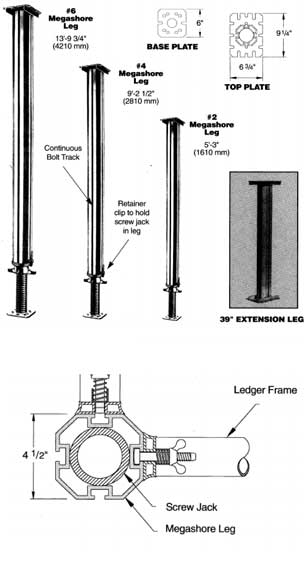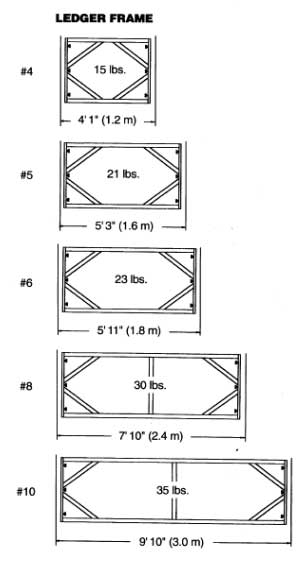 Scaffold Design and Drafting
Steel frames are made in different styles and sizes (some samples are illustrated here).  Ladders, base plates, side brackets, stair units and other accessories are combined with scaffold frames to create the appropriate format for each job.
Engineered Scaffold Systems
We can provide CAD services and scaffold design services for your project.  Our scaffold design and CAD services can provide preliminary and final scaffold layouts, taking into account factors such as weather, workloads, regulations, and other factors.
Scaffold Erection and Dismantling
We can provide the scaffold erection and dismantling services you need.  Our team can design and erect the scaffold systems according to the plans and designs of the project and help you meet your deadlines.   When the job is complete, our team can provide full dismantling service, to help you get it all wrapped up fast!
Awareness and Safety Training
Scaffold Service is an accredited training institute with accredited instructors, conveniently located between Minneapolis and St Paul.  We offer performance based programs that must successfully be completed with a minimum of 80% score to pass.  We feature a full training facility for all of our classes, and plenty of staff on hand to answer any questions that arise. For larger groups we can even come to your facility for training.
Full Service Solution For Your Access Needs
Scaffold Service proudly serves contractors with safe, reliable, and high quality access equipment, scaffold, accessories, and safety training . We provide a variety of scaffold rental and service solutions for contractors and projects of all sizes.  Our engineering and design team can provide CAD layouts, which can be supported by our experienced erectors and supervisors.